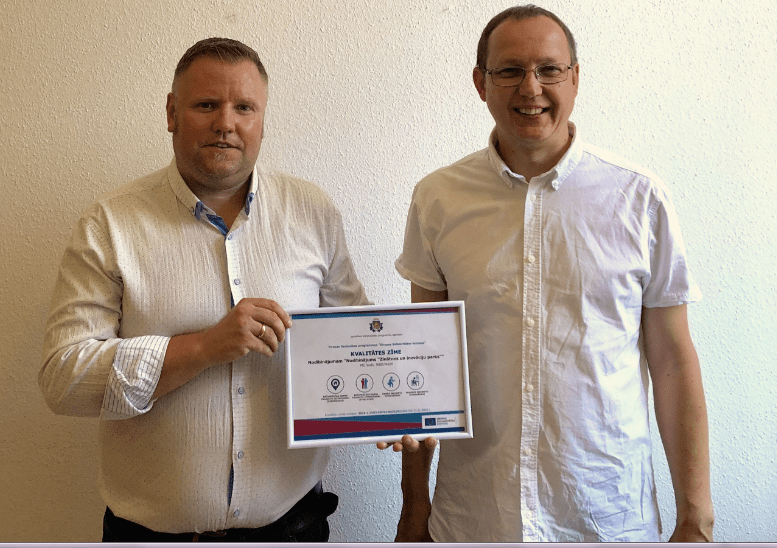 The European Solidarity Corps is the new European Union initiative which creates opportunities for young people to volunteer or work in projects in their own country or abroad that benefit communities and people around Europe. The young people who participate in the European Solidarity Corps will all agree with and uphold its Mission and Principles.
In this initiative may participate:
– young people aged 18 to 30 who have registered in the European Solidarity Corps database;
– a legal person registered in Latvia (NGOs, businesses, social enterprises, local governments and their institutions, public authorities, informal groups of young people, etc.) who already work or want to work for the public and have obtained the Quality Label.
Currently in the foundation "Science and Innovation Park" several projects have been implemented, the most current of which are project "Dienasgrāmata", Latvian school youth photo competition "Mana Zeme Skaistā", summer camp's "Inovators 2019" and "Radošā daba laukos". The programme provides an opportunity to host volunteers from all over Europe that wants to work for the benefit of society.
By obtaining European Solidarity Corps Quality Label, it's a proof of trust to "Science and Innovation Park", positive assessment of our work and employees, which is expressed by an international organisation of the European Union. We are delighted to take responsibility for achieving European values and European Solidarity Corps goals in our organization, city and country.
Foundation "Science and Innovation Park" Director
Ainārs Spūlis
We are proud and pleased with the quality label we have obtained!